SHARC Byte News

October 2001 Issue
---
UPCOMING EVENTS
October 16th
7:30p.m or 19:30
FWRA Meeting at the fire hall in Scotia, CA.
October 21st
8:00 a.m.
The Avenue of the Giants Marathon is gong to be a fun event in which hams from all over the county help out at checkpoints along the course. The duties are light, but is important for the safety of the event and a few more ham radio operators are needed! We will use the Grasshopper VIP repeater (147.330 MHz) and bring a lawn chair! We should all be done by 2:30 p.m. If you can make it there is a very nice long sleeve tee shirt and a small stipend for gas or donation for working the event.

I'm short a few checkpoints this year so if you can help out, please contact "Net Control" Cory Allen, KN6ZU. Phone707-444-2722 or via e-mail: kn6zu@yahoo.com Packet on 145.050MHz @ KN6ZU-1

October 28th
12:30 p.m.
VE Ham Testing will begin. at the Riding Academy, Ross Hill Road, Fortuna,CA

Cost $10.00 (Bring proper Picture Identification, and any prior test completions, and ham license if you have one)

October 30
19:00 or 7 p.m.
SHARC CLUB MEETING at the Garberville Fire Hall Garberville, CA

Please Try To Attend!
---
PACKET & SPACE NEWS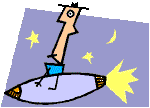 Most ARISS operations are split-frequency (each school uses separate receive and transmit frequencies). Please do not transmit on the shuttle's downlink frequency. The downlink is your receiving frequency. The uplink is your transmitting frequency. Earth stations should listen to the downlink frequency and transmit on the uplink frequency only when the ISS or spacecraft is in range and crewmembers are on the air.
Frequencies used for ARISS
Voice Downlink: 145.80 (Worldwide)
Voice Uplink: 144.49 (Regions 2&3) 145.20 (Region 1)
Packet Uplink: 145.99 (Worldwide)
Call signs in Use
The following call signs are available for use on the ISS:
Other call signs may come into use as the station and crew change. Watch here for any updates.
Russian call signs RS0ISS, RZ3DZR---USA call sign NA1SS Packet station mailbox call sign RZ3DZR-1 Packet station keyboard call sign RZ3DZR The ISS is now digipeating packets via the UNPROTO call of NOCALL.
---
Here is how to operate via ISS! (International Space Station)
(1)Do not attempt a connection to any other station. It is a fruitless exercise and only adds QRM to a very busy channel.
(2) ANY TNC: Set UNPROTO to CQ VIA NOCALL. Then go to converse, and TYPE greetings or messages to others that you see on the downlink...
If you see your packet digipeated via NOCALL, so did everyone else... http://ariss.gsfc.nasa.gov/
SHARING THE BAND. If you see your OWN packet digipeated (MY PACKET) then everyone else in the country also saw you, so no need to repeat that packet for at least 2 or 3 minutes.
---
MINUTES Southern Humboldt Amateur Radio Club
Minutes of Sept 25, 2001
President Lealand Smith W6CLG, brought the meeting to order at 1902 Hours
The following members were present:
Warren Bell K7GDW Vice President
Jack Foster Treasurer KM6TE
Jerry Wilson Secretary KF6IBP
Gladys Smith KD6IBF
Todd Barton KF6KBX
Sally Cambel KG6FOL
Brian Sargent KG6FOJ
Des Swithenbank KB6WZN
AGENDA accepted as presented
PREVIOUS MINUTES Approved
TREASURER'S REPORT: There is $302.73 in the Savings Account and $919 in the Equipment Fund. There are 33 Paid up Regular Members and 8 Associate Members.
COMMITTEE REPORTS: Repeaters. The sensitivity of the 146.94 repeater is low. Jack is waiting for his Service Monitor to come back from repair before he can determine the problem. If we take the duplexer out for repair then we should put up a temporary antenna.
Antennas We need to have Cliff give us a status on the Phillipsville Fire House installation.
Event Communications: There will be a State wide hospital Disaster drill November 15 starting about 7AM the Ham 2 meter frequency will be 146.910 MHz. We will be operating out of the Hospital. The Disaster Preparedness Planning Committee may join in.
The Disaster Fair will be held in Fortuna October 6. HAM check in at Noon on 1:46.610 Disaster
Preparedness Planning Committee: Will meet Sept 28. Dan Larken of OES will review the Incident Command System (ICS) and how it applies to the Garberville Command Post.
OLD BUSINESS: Ham Class will not take place - only two people purchased the textbook and neither Jack or Jerry felt that they could manage the long drive for such a small group.
Nominating Committee: Warren reported that he has several committed nominees - Kim Cabrera, John Ek, Jack Foster, with a bit of discussion Todd Barton, Sally Campbell and Brain Sargent agreed to run. Des Swithenbank will run as soon as he pays his dues. Warren will talk with Cliff Banfill, which will cover all the elected positions. Leland Smith will be the ninth member as immediate past president.
Lighthouse Contest: Nancy Wilson KG6BIL talked with Bea Anderson, who is on the board of the Lighthouse Project, about the possibility and got positive response. We need to contact their Board with particulars. As the event will be some time next August we will take it up the first of the year.
Kit Building Project Night: Jack said that we could use his shop if there were not too many participating. We need to talk it up on the Monday Night Net.
NEW BUSINESS. December Holiday Party Need to decide on details next meeting. Prize funds are low. Warren said he will donate a 35mm Camera.
OPEN FORUM Our SHARC BYTE editor Cory is temporarily in Eureka his e-mail is kn6zu@yaho.com. Discussion about dwindling membership: not just our club. Should we consolidate with FWRA?
DOOR PRIZE Jack won an upscale wire cutter and insulation stripping tool..
ADJOURNMENT 19:59 Hours
Respectfully submitted by J.R.Wilson KF6IBP, Secretary
---
INFORMATION

FROM ARRL NEWS=>
FCC PROHIBITS AUTOMATIC CONTROL ON L.A. AREA REPEATER

The FCC has terminated the automatic control privileges of the W6NUT repeater in the Los Angeles, California, area until further notice. An FCC review into the repeater's operation initiated last winter followed allegations that the licensee or control operator failed to address "long periods of jamming by users, broadcasting, music playing as well as a plethora of other violations." The latest chapter in the W6NUT saga followed a September 7 letter to repeater owner Kathryn Tucker, AA6TK, from FCC Special Counsel for Amateur Radio Enforcement Riley Hollingsworth. Hollingsworth specifically cited

incidents of alleged rules violations in early February on W6NUT and reiterated that extensive monitoring of W6NUT showed "no evidence that a control operator even exists for this repeater." The FCC also has reported receiving numerous complaints about W6NUT.

In her reply to the FCC, Tucker identified her husband, Roy Tucker, N6TK, as the primary control operator "24 hours a day, 7 days a week, 52 weeks out of the year." But elsewhere in her response, Tucker noted that he was not on duty during the alleged misbehavior in early February that prompted the FCC

review. Tucker also told the FCC that it was not the repeater's policy "to attempt to remove unruly operators" from using W6NUT. As for complaints, Tucker told the FCC that the W6NUT policy was to let them "go in one ear and out the other."

The rules do "not exempt the repeater station licensee from responsibility for the proper operation of his or her station or allow a repeater station licensee to ignore complaints, Hollingsworth wrote. "Given your

response, it is evident that you do not understand the duties of a control operator."

Hollingsworth asked Kathryn Tucker to document her designation of Roy Tucker as the W6NUT control operator, and he noted that the rules hold licensee and control operator "equally responsible for the proper operation of the station." Automatic control does not absolve the licensee or control operator of the responsibility for illegal or improper conduct that airs, Hollingsworth explained. While there's an exception for inadvertent communications that violate the rules, he said, FCC rules do not consider improper or illegal conduct that's repetitive or continues for hours or days to be inadvertent.

Hollingsworth requested that the licensee or the control operator conduct a time and usage study of W6NUT's operation for 14 consecutive 24-hour periods to demonstrate that the repeater can comply with FCC rules without a control operator on duty. The repeater may continue to operate using remote or

Local control in the meantime.
---

HAMS IN SERVICE
Gene Smith, KF6RZN, Gave assistance to another ham who got a car stuck in the "mud" and he made the appropriate call to get help to another ham. Thanks Gene!
---
R.A.R.C. MINUTES

REDWOOD AMATEUR RADIO CLUB Sept.25 2001
Meeting called to order 1900 hrs. by President Spencer KF6HBY
Minutes were approved as written
Treasurers report: Accepted as read by Guy KE6JQW acting treasurer.
Guy has secured the name Redwood ARC .org for the web page and is working on finding a host.
Different hosts were discussed .
The Redwood Disaster Fair will be held Sat.,Oct.6 at the South Fortuna Elementary School.
Spencer reported the 501 C3 has progressed to the point where it has been sent to the State for
Incorporation.
Guy showed his MP1 antenna for 75 thru 10 meters .
A discussion started on fiber optics and high-speed data that lasted until 19:55 hrs.
and the meeting was adjourned at that time. There were 9 members present.
Respectfully submitted KB6ZJS Secretary RARC
---
PLEASE SUPPORT YOUR LOCAL CLUB
YOUR INPUT WELCOME
I do hope that some articles will come in from hams in the community. Your input is always welcome.
PLEASE SUPPORT OUR ADVERTISERS!
OOOOOOOOOOOOOOOOOOOOOOOOOOOOOOOOOOOOOOOO
SHARC CLUB
P.O. BOX 701
REDWAY, CA
95560